WATCH: 'X-Men: Dark Phoenix' FIRST Trailer & Reactions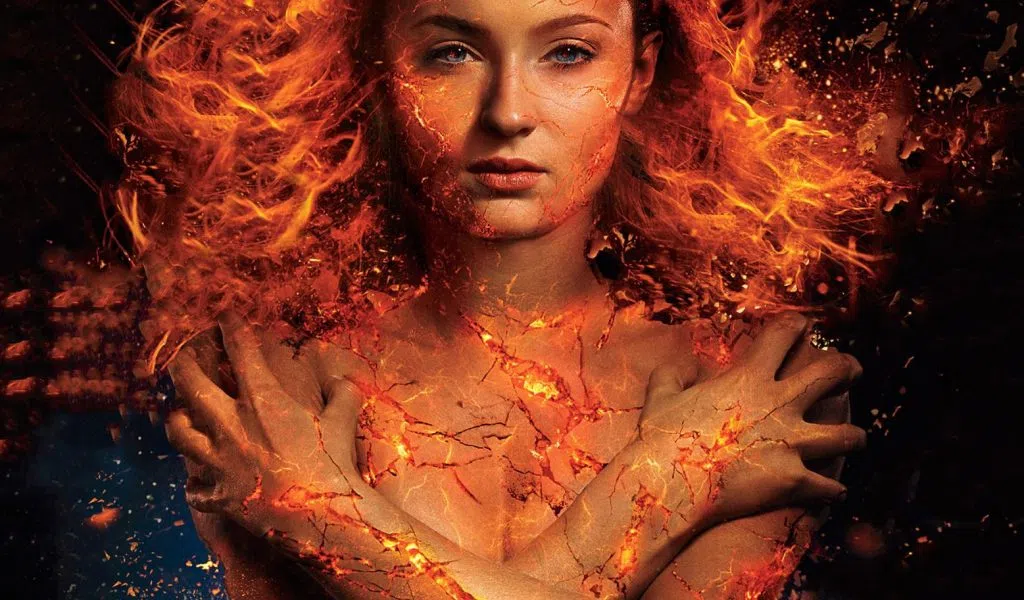 Sep 27, 2018
Darren Worts
After months of stories about Fox possibly throwing away the film, then them saying they aren't, then extensive re-shoots, then test audiences hating the third act… we're finally here. Director Simon Kinberg (Legion, X-Men: The Last Stand) is taking a shot at a franchise that he's already quite familiar with. He's been the EP (executive producer) on multiple X-Men films as well as worked on the FX show Legion as well as Fox's The Gifted. So he's no stranger to the source material, but does that help with the new movie? Let's take a look.
*Snaps awake* Oh, is it over? I realize that this is the FIRST trailer so we still need to shroud it in mysteries to keep the interest high, but they dumbed it down so much that I didn't even feel a single arm-hair move through the entire trailer! We get parallels to X-Men: The Last Stand with Professor X going to Jean's home, putting up what I can only assume is a mental barrier to keep the Phoenix at bay and even Jean (Sophie Turner) seeking Magneto for help. The trailer felt very uneventful and while they were trying to not give away the film, at least give us something. The "flaming eyes opening" scene we just saw in Captain Marvel and this trailer also (somewhat) confirmed a fear of mine that most of this movie will take place one Earth!
We get some promo material and clips in the trailer to make us think otherwise, but aside from that I'm led to believe that this will be a mainly Earth-based film. Which upsets me. I'm over, Earth. We're to a point in these films where you've saved the Earth enough, Magneto, Apocalypse, The Future, you name it! Now let's go cosmic! I realize that I'm being very hard on this trailer, but I expected a huge space epic with beyond belief set-pieces and, for lack of a better term, out of this world action. So far, it looks like I'm just in for another sub-par X-Men movie, brought to us by Fox. Good thing this is the last movie in the Fox universe before Disney/Marvel takes it and Kevin Feige can re-cast and hopefully, HOPEFULLY have them appear with Fantastic Four & Avengers.
Trailer Hype: 4/10
Here's what the internet is saying!
I'm having a hard time getting beyond "meh." #DarkPhoenix #darkphoenixtrailer https://t.co/XFVKv4ZyWO

— Barry Scott Will (@PapaGamer) September 27, 2018
The #DarkPhoenix trailer looks like it has the budget of a direct-to-video movie

— Jason (@TheWeirdologist) September 27, 2018
Dark Phoenix trailer looks quite promising…at least way better than the previous shitstorm Apocalypse.

— Shane Brendan (@shanebrendan) September 27, 2018
Some idle thoughts on that DARK PHOENIX trailer so I don't just sit here and be mad:

1.) Doesn't look terrible imho but damn how are you going to just apparently take the same angle as THE LAST STAND

— It's Matt! (@mrliparota) September 27, 2018
Well, the X-Men: Dark Phoenix trailer succeeded in getting me excited for yet another X-Men movie. The first new Disney/Marvel Studios X-Men movie. pic.twitter.com/mxVhUhz9M8

— Alan Johnson (@TheAlanJohnson) September 27, 2018
hoo boy, that dark phoenix trailer is… really something, huh? pic.twitter.com/8t8b4grNgH

— Zachary Ryan (@ZachariusD) September 27, 2018
Dark Phoenix looks pretty cool I guess. It could go either way honestly.

— Ben (@take1_prod) September 27, 2018
Dark Phoenix looks so trash…I'm going to still see it though. pic.twitter.com/fU5cuesu0W

— Young Neil (@GirlthatsOmar) September 27, 2018
CANT WAIT TO SEE SOPHIE TURNER PLAYING THE JEAN GREY IN DARK PHOENIX!!!!!! 😍😍😍😭😭😭
SO EFFIN EXCITED SKSKZSXSK#DarkPhoenix

— ❀ (@nehaskzks) September 27, 2018
— The Middle Show with Darren Worts