WATCH: 'Bumblebee' Trailer #2 And Reactions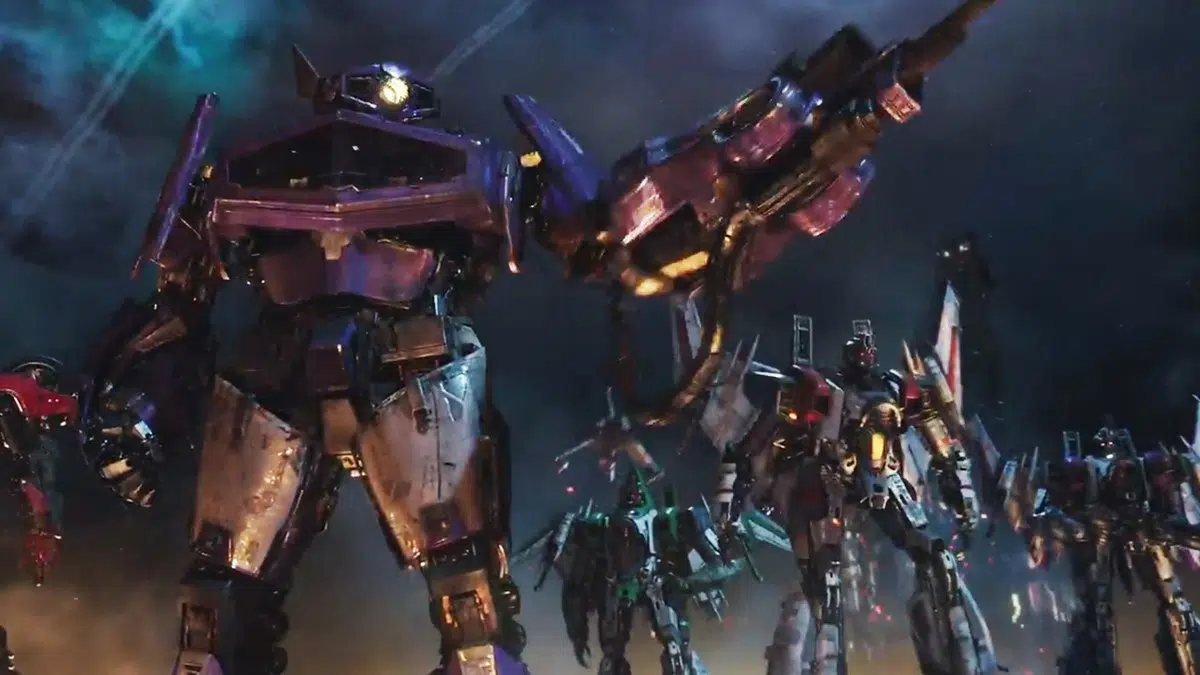 Sep 24, 2018
Darren Worts
Is it a reboot? Is it a prequel? The answer is: Both. Bumblebee dropped it's second, official, trailer this morning for the Hailee Steinfeld led next installment in the Transformers franchise and it looks… fine?
Everyone is losing their minds over the fact that we FINALLY have "cartoon accurate Transformers". Sure that's cool and all, but it took them 7 movies to get it right… and we don't even know that they've gotten it right yet. I'm going into this movie with LOTS of hesitation. We do see lots of what appears to be The War of Cybatron during this trailer, but I'm sure that the action will be limited to the opening 10 minutes or maybe even a mid-film context story. This movie seems to be more focused on the "girl and her dog" story line. Girl finds dog (Bumblebee), they become friends, 'The Man' wants to take the dog away and action ensues. All I've wanted since the first Transformers movie is to have a film that was centered around the Autobots themselves, not a mediating human that's surrounded by Transformers. Technology is good enough that you could build that element and make it believable. Take the human to space or just don't have them at all, but it looks like that wont be what I'm getting.
Trailer HYPE: 6/10
But it looks like the internet disagrees with me…
Loving the new #bumblebee trailer with so many classic transformers in it and looking absolutely amazing‼️ Cant wait for Xmas to see finally a transformers film done right and with the transformers liking like they should do G1 style. pic.twitter.com/Do7ZUQNktC

— 🌟🎃Pvt Potter🎃🌟 (@markypotter316) September 24, 2018
Man, everyones here! #Bumblebee pic.twitter.com/lFohYkcEtu

— Sweed (@Pleyway) September 24, 2018
> Me: I'll never pay attention to another live action Transformers movie again. I've been burned too many times and I have too many standards that need to be met.

> Bumblebee: *shows Shockwave for 3 seconds*

> Me: oh no, it's meeting all of my standards.

— The Mothmeg vs NYCC (@rustypolished) September 24, 2018
Big fan of how chunky the Transformers look in the new Bumblebee movie. I might actually see this one. pic.twitter.com/BxWYn5t7Qf

— Will Potter (@thequiffisdead) September 24, 2018
December:
Aquaman
Spider-Verse
Bumblebee

My wallet: pic.twitter.com/UznOn4T5an

— Comic Book Talk (@ComicBooksTalk) September 24, 2018
WOHAAAAA!!!!!! G1 designs in the new Bumblebee movie!!!!! 😀 😀 pic.twitter.com/Yn4EwTJ0z7

— Phil Murphy (@crashtesterX) September 24, 2018
It seems more people are excited to see the classic Transformers than they are for the main character… Bumblebee hits theaters on December 20th.
— The Middle Show with Darren Worts