Winery Tours and Cycling for Autism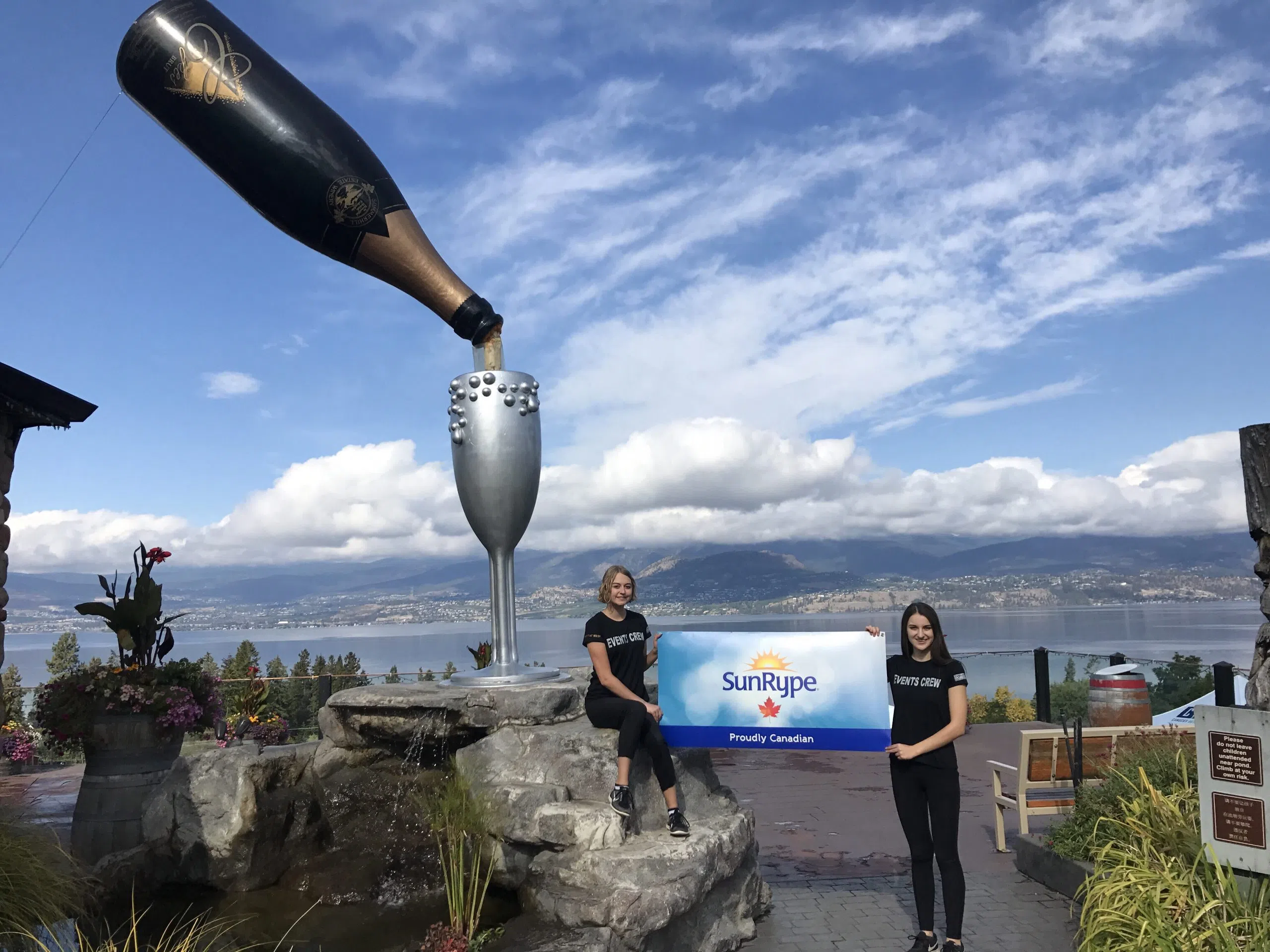 Today your Power 104 Events Crew went to Summerhill Pyramid Winery for the Canucks Ride for Autism. Riders registered and checked in at 12:30pm while Brooke, Molly and Brayden from the Events Crew gave away free SunRype and played the stations rockin' music!
The event kicked off at 1:00pm and riders had the option of choosing between three different courses; beginner which was 22km, intermediate which was 32km or expert which was 43km! The riders stopped at wineries along the way completing small challenges and purchasing wine bottles to lower their overall ride time! After everyone was done their chosen course there was a delicious dinner and a silent auction with prizes like a week trip in Hawaiian and a signed Vancouver Canucks jersey!
The Canucks Autism Network strives to provide year-round recreational programs for individuals and families living with autism, while increasing awareness and providing training for communities across British Columbia!
Thanks to all the participants, volunteers and organizers for creating such a fun way to support our community!
-This was Brooke, Molly and Brayden from your Power Radio Events Crew powered by Sunrype, Boyd Autobody & Glass, Urban Fare and ONE Boardshop