E32018 TOP Trailers & Recap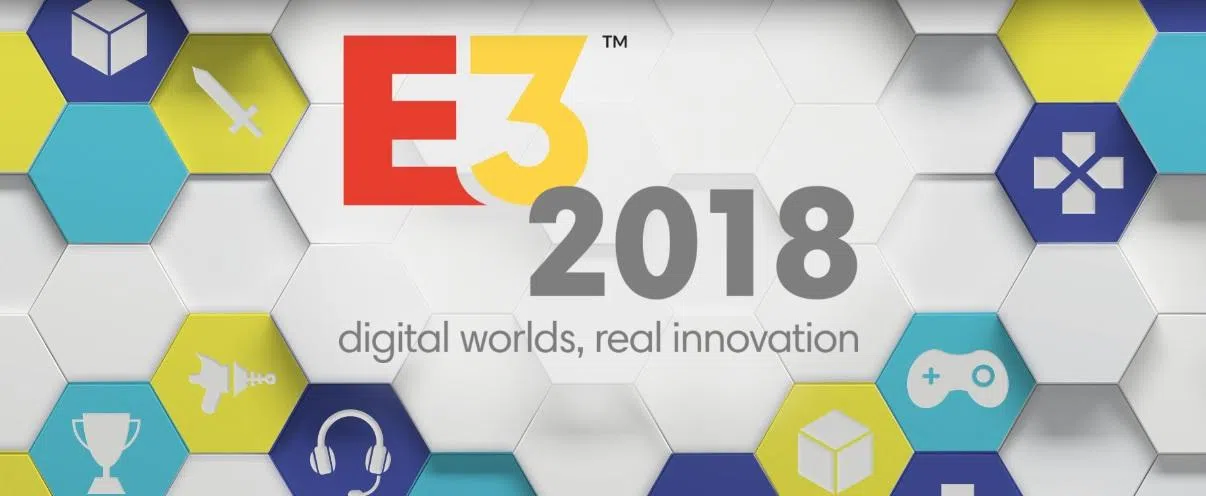 Jun 12, 2018
Darren Worts
I know, technically, E32018 is JUST starting, but the last 4 days have been all of the game developer announcements (with exception of Nintendo) dropping tasty nuggets of new Video Game trailers and game-play!  I must say though, this has been, in my opinion, one of the weakest E3s in recent years.  It wasn't until last night's SONY Conference that I really got excited for any new games! There were the odd ones from other devs like Ubisoft & Bethesda (And XBOX ONE If you own one), but nothing really FLOORED me this year… until the SONY Conference.  So that's where we'll start breaking things down!  Start with the STRONGEST and work down from there!
SONY
WHEW!  Where to start? I mean, you can watch the 3-hour conference like I did last night or you can just watch the game highlights.   'The Last of Us Part II' is the game at my tippy-top of HYPE for 2019!  That's not to say that there aren't any CRAZY GOOD games coming out in the future, but LoU2 is the closest I've ever seen to being in complete control of a motion picture.  The gameplay looks crisp and reactionary, the voice acting is polished and the cinematography is unlike anything we see in video games these days… with the exception of the first Last of Us game.
Then I continued to have my mind BLOWN by a video game that I wasn't even aware existed until last night!  'Ghost of Tsushima' is a Samurai, sword combat game with visuals/cinematography comparable to The Last of Us.  The scene of the main character engaging in a duel with the backdrop of a sunset and blowing leaves is some of the most gorgeous game play I've seen in a while and you can tell that SONY is pushing the limits of their Console by putting out a game like this.  In a good way!
Now let's talk about the Video Game that I've been both confused and waiting for since E32016.  Hideo Kojima's 'Death Stranding'.  This game is PACKED with stars like Norman Reedus (Walking Dead), Guillermo Del Toro (Shape of Water) and Madds Mickleson (Hannibal)! The exact premise of the game is still shrouded in mysteries, but from what I can tell there are creatures that kill you by fast forwarding time for you, A Norman Reedus Fetus, Smoke spirits that drag you to hell if they sense you and…. honestly I have no idea what this game is about, but I do know it looks incredible.
I COULD list a TON of other trailers that we got at the SONY Conference, but then this blog would be 100′ long and I still want to fit in some other stand-outs.  I will say that SONY was the highlight of the entire conference this year.  EA Games, Square Enix, Ubisoft & Bethesda all had games we expected, but were in no way as awesome to watch as SONY.  It might be because most of the games that were "announced" at this years' E3 were already announced 1-2 weeks ago.  EA tried to push more 'Battlefield V' info, but we already had them announce that game 2 weeks ago, so my hype was nowhere to be found.  The same thing happened with Bethesda with Rage 2 & Fallout 76.  I'm PUMPED for a new Fallout game, but they should have saved it for the conference.  When they showed a little more of what the game is going to be and gave more information on it being 100% online, I was still excited for the game… but it didn't BLOW ME AWAY like if they just dropped the trailer/info without any notice.  Then in came Square Enix, which I was excited for, and then they just shat the proverbial bed by showing us NO games that I found interesting and didn't even focus on their BIG names like Final Fantasy, an Avengers game that's been in development for 3 years or Kindom of Hearts.  SONY did more with KoH than their developer did!
At the end of the day though, it's a fantastic week of gaming!  I discovered new games that I didn't even know I wanted and it brings people together just to talk about the art-form itself.  I've been in 3 group chats where all we're doing is breaking down the trailers, conferences and game play, while geeking out over how great some of the upcoming properties look.  THAT'S the point of E3 Expo.  To make us all feel like we're 11 again, sitting in front of our NDS with our friends and playing games all day/night.  That's what E3 is to me and I look forward to it every year because of the feeling it gives gamers.  The Video Game industry makes more than Movies & TV COMBINED and it's for good reason.  Studios pour their money, soul and time into their games and hope to release it to an audience of happy fans at events like this! Maybe one day I'll be lucky enough, and rich enough, to attend one!
CHECK OUT THE REST OF THE TRAILERS!
Spider-Man
Cyberpunk 2077
Assassins Creed Odyssey
Dying Light 2
Halo Infinite
ANTHEM
Fallout 76
Resident Evil 2 Remake
Devil May Cry 5
I'm sure there are more, but I feel like I'm running out of room on the internet….
— The Middle Show with Darren Worts