WATCH: Venom Trailer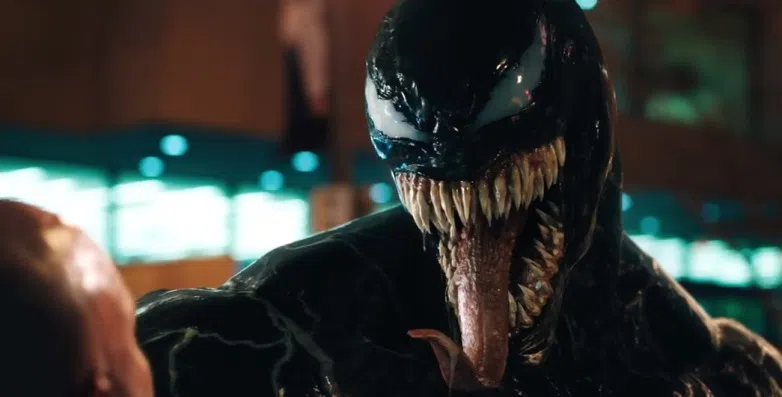 Apr 24, 2018
Darren Worts
It's finally here!!! After so much speculation on what this movie would be/look like, we have at least THAT question answered.
CHECK IT OUT!
Okay… listen.. I'll admit when I have opinions that I later change.  THIS LOOKS GREAT!  There are some parts in this trailer that are dripping with cheese, but overall this trailer did what I didn't think it could… get me pumped for this movie!
Tom Hardy is one of my favorite actors!  Since the first time I saw him in "Inception" to when he later popped up in "Peaky Blinders".  The dude has some acting chops, but being a good actor means nothing when a concept or script is garbage.  That was my MAIN Fear with this movie and to be honest.. still is.  The trailer did a good job of capturing Eddie Brock's attitude and I really like his "twitchy" approach to Eddie after he gets the Symbiote!  The internal voice is awesome and the fact that SONY nailed it with him referring to himself as "we" and "us".
These are all things that give me hope, at the same time.. I worry about other things.   Because Tom Hardy is such a big name that probably means he wont spend much time in the Venom Form, because they wanna use his face.  The tubes flying out of him might be more of what we get in the action sequences than him taking full Venom Form.  Then there's that Venom Form.  I will say, it's BANG ON as far as the character design goes, but watching the trailer over and over again I noticed that the animation isn't really the best.  That could be because the VFX are still being worked out, it comes out in October, so there could still be some final polishing.
Then… the elephant in the room.  Where's Spider-Man?
The entire reason that Venom looks like Venom is because Peter Parker had the suit first.  The way the Symbiote works is, it takes elements of it's previous host and transferred them onto the next.   That's why Venom, kind-of, looks like Spidey.  That's why he shoots black "webs".  That's why Spider-Man's "Spidey Sense" doesn't work with Venom.  The SONY big wigs have said that Spider-Man WONT be in this movie, so I'm still waiting to find out how they make this work… especially when it's supposed to, somewhat, exist in the same universe?  So maybe Spidey gets the "Black Suit" in Avengers: Infinity War and that's how they find the Symbiote in this film?  I don't know… I don't work for SONY.
Time will tell!  Venom swings into theaters on October 4, 2018!
— The Middle Show with Darren Worts