WATCH: The FINAL Deadpool 2 Trailer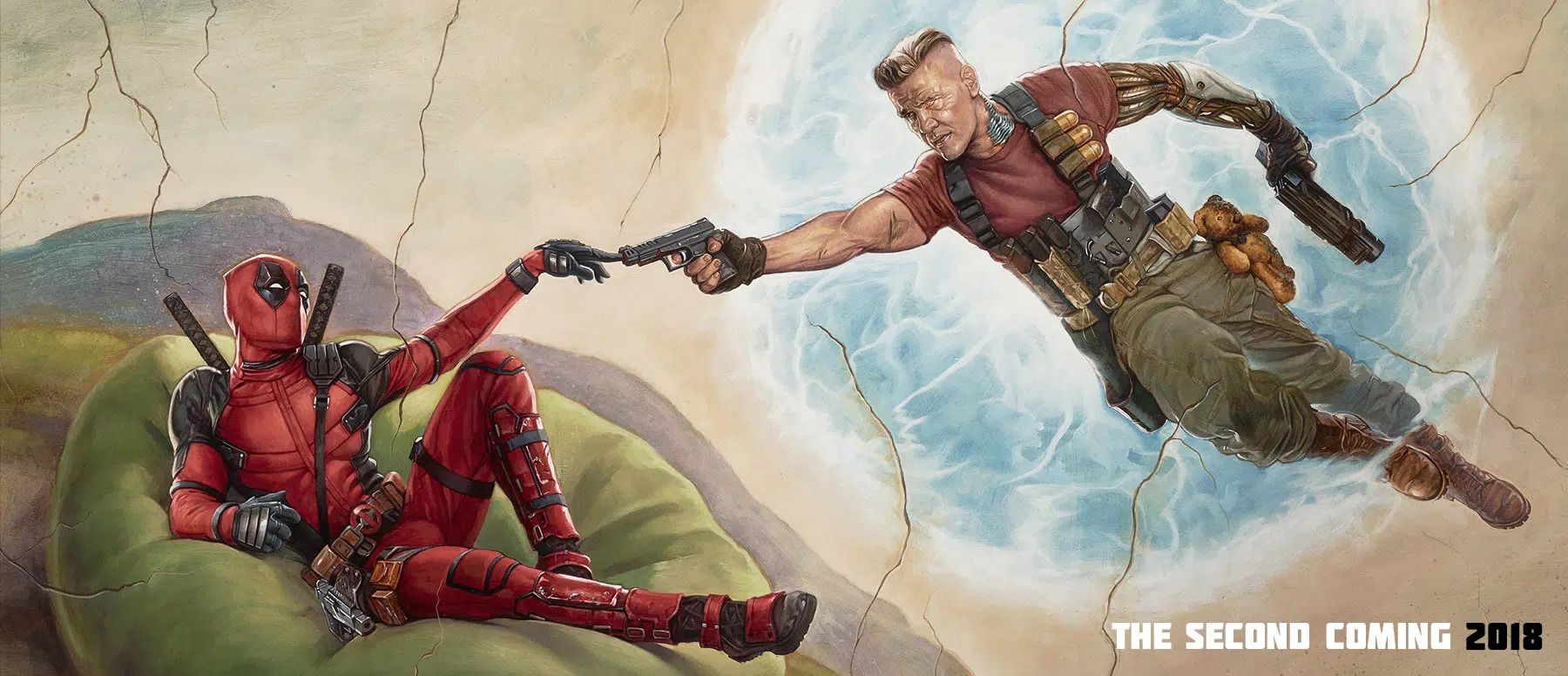 Apr 19, 2018
Darren Worts
LOTS of new "Final" trailers this week!  Yesterday we go the final trailer for "Jurassic World: The Fallen Kingdom" and today I was shocked and happy to wake up to some new Deadpool!
CHECK IT OUT!
We FINALLY got a little more of a glimpse into the story of the new film!  I've been reading 'speculation stories' since the first trailer on who could possibly be in the X-Force.  Who's that kid?  Why is Cable the bad guy?  WAS THAT JUGGERNAUT?!  Well… all but the final one were answered with this trailer!  It looks SO good!  The comedy and ridiculousness of the first movie is still there even without the touch of Deadpool 1 director Tim Miller.  There seems to be a fire based mutant (which a lot of X-men are) named "Russel".  Terry Crews plays "Bedlam".. I have to google who that is because it's a deep cut.   But other characters are Domino, who's super power is "Luck", and Shatterstar, who's very strong and swords can create portals.
I can't wait for this movie (May 18)!  The marketing has been alright this time around, nothing in comparison to the first movie's, but that makes sense because seeing how successful Deadpool (2015) was, they're not going to need to work very hard to put our asses in the seats and bust out the chimi f*cking changas!
— The Middle Show with Darren Worts