Gord Downie Tribute @ KCT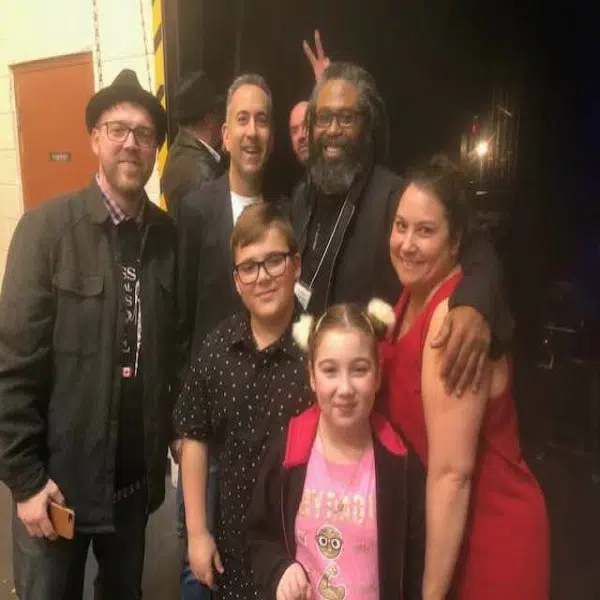 I got a call from Don DeGagne early Friday morning explaining to me that the Mayor has the flu and wondering if I would be available to fill in as MC at the Gord Downie Tribute concert that night at the KCT. ahh YES!! Not just because I love Gord but because I also LOVE our local artists and will do what I can to support.
It's emotional enough it being a tribute concert for Gord Downie but then I met Kevin Littlechilds and his family. Kevin was diagnosed with a brain tumor last summer and was told he had a year to live. Kevin played a song he wrote about his journey with cancer…and when he was done we brought his entire family up on stage and the Mayor presented the family with a trip to Disneyland. Kevin had told the mayor a few weeks back when they met that he felt blessed to be able to spend time with his family right now ….so our kind and generous Mayor fund raised so this family could go on a trip. Despite being ill Colin came to the event to present the Trip to Kevin….. and that set the stage for a loving, grateful fun night.
Many Local artists were there with Paul Sexsmith and the Hip Replacements.
It truly was inspirational xo