WATCH: The Incredibles 2 Trailer
Feb 15, 2018
Darren Worts
OH BOY!!! After 14 years, tons of rumors and a short teaser a couple weeks ago we FINALLY have our first look at the new INCREDIBLES movie!!
CHECK IT OUT
It looks like they're picking this second adventure off directly after the first one ended!  Obviously the "Mole People" wont be the main villains, but it's cool to see!  That's the best part about animation, you can make a movie 14 years later and not have the characters age a second!  It's also cool that this movie is going to have Elastigirl as the main protagonist!  Each member will serve their own purpose, but it's a smart choice by the studio.  The family dynamic was one of the best parts about the first movie and now, it appears, we're going to get much more of that and see what Elastigirl is capable of!
I'm not worried about the success of the quality of this film.  Pixar has always made quality films and when you take 14 years to churn out a new one, you know they actually thought about the decisions they were making with characters & plot.
Also…. EDNA FREAKING MODE!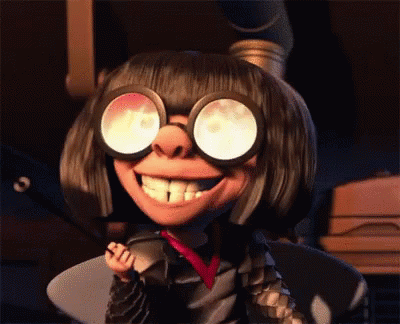 — The Middle Show with Darren Worts