Putting together this blog was a personal hell for me.. because I scare easily!  On top of that, whoever decided that children could be used as a catalyst for horror movies is a jerk and I hate them.  It's only cemented my decision to NEVER procreate!
A bunch of parents, uncles and grandparents took to Twitter this week to share stories of the CREEPIEST things they've ever heard kids say or do… and I don't like it!
That's just the tip of the proverbial iceberg!  I've LITERALLY had discussions with friends on what I would do if I was the father of a young child, woke up in the middle of the night and saw them standing at the foot of my bed… long story short… it ends with a foot to the face.  Probably a good idea I never make people.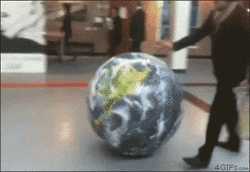 — The Middle Show with Darren Worts