GLORY BE THE DAY!  Honestly, I was a HUGE fan of FOX's "The Tick" back in 2001!   Remember 'Puddy' from Seinfeld?  Yeah.. he was the tick back then.
Well now they've remade the show, on Amazon Prime, with a new cast.. and it was incredible!  Season 1 was filled with so much comedy, violence, ridiculousness and just over all good feelings!  It's the reason I decided to start paying for Amazon Prime!  Well… that and "Man in the High Castle".
We got some good news that The Tick will be BACK with a second season!
Series creator Ben Edlund said in a statement,"I am so excited that Amazon wants to continue this wildly fruitful collaboration and that this amazing cast gets to stay together, and that we get to build this mythos further, wider, deeper, and taller."
We can expect the second season of The Tick at some point in 2019, but there's MORE Tick coming sooner!  Part-2 of season one airs on Amazon Prime on February 23!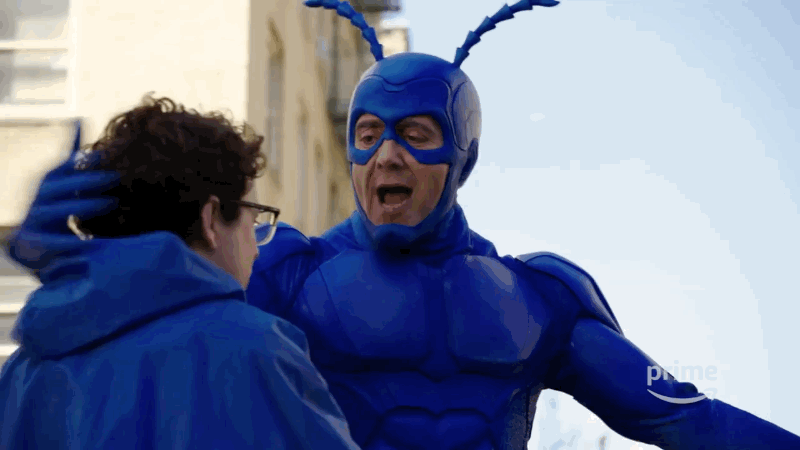 — The Middle Show with Darren Worts