*NETFLIX.COM – Two groups of high school misfits — the AV club and the drama club — collide in this quirky coming-of-age story set in 1996 Oregon. Starring: Jahi Di'Allo Winston, Peyton Kennedy, Patch Darragh
Everyone knows… growing up in the 1990's was the best.  Well, maybe not the best, but I remember enjoying it!  Coming of age stories are nothing new; The Breakfast Club, IT, Stand By Me, The Perks of Being a Wallflower and COUNTLESS OTHERS, but they always explore the 70's, 80's and 00's!  I've yet to see one for the 90's kids!  Nintendo, Wacky Wigglers, Pogs!!  So much cool stuff.  OJ SIMPSON!  The list literally goes on and NETFLIX has decided to tap that list and make a new original out of it!
'Everything Sucks'
Looks like it's going to be oozing with nostalgia!  It does look a little on the cheaper side of the Netflix shows, but that might just be them trying to encapsulate that "90s Feel".  Either way, bust out the neon and get ready to go down memory road when the new original drops in February!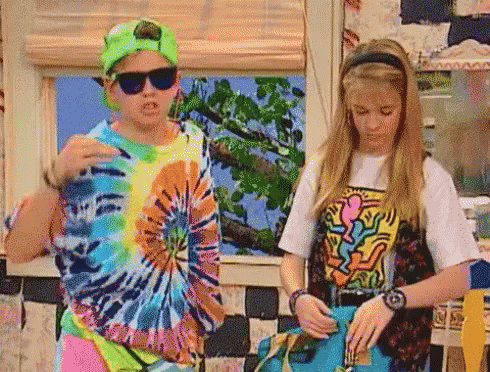 — The Middle Show with Darren Worts