Searching for a shoplifter – check out his picture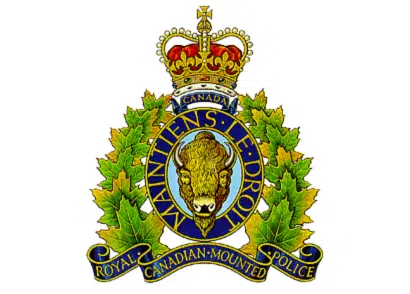 Jan 11, 2018
Jasmin Doobay
RCMP in Kelowna are seeking the public's help to identify a shoplifter, they say turned combative towards a store loss prevention officer who attempted to arrest the man for theft Wednesday afternoon.
On January 10th, 2018 shortly after 4 pm, RCMP responded to a report of a theft just committed at a store located in the 1900 block of Harvey Avenue. Police learned that a store loss prevention officer had observed the theft suspect leave the store with various unpaid merchandise, which included items from vitamins to batteries.
"When the loss prevention officer approached the man and informed him that he was under arrest for the alleged theft, the suspect turned assaultive," says Cpl. Jesse O'Donaghey. "The suspect, who was captured on the stores video surveillance system, was last seen running southbound across the highway from the scene."
The suspect is described as a slender Caucasian male. He was seen wearing black pants, a black jacket, a grey hoodie, a black bike helmet with a headlamp across his forehead, a pair of yellow shoes and a red, white and black back pack.
The loss prevention officer sustained minor injuries during the altercation.
If you witnessed this incident and have not yet spoken to police, or you recognize the suspect in the attached images, you are asked to contact the Kelowna RCMP at 250-762-3300 and cite police file number 2018-1677. Or remain anonymous by calling Crime Stoppers at 1-800-222-8477, leaving a tip online at www.crimestoppers.net or by texting your tip to CRIMES (274637) ktown.