The Beaches – Money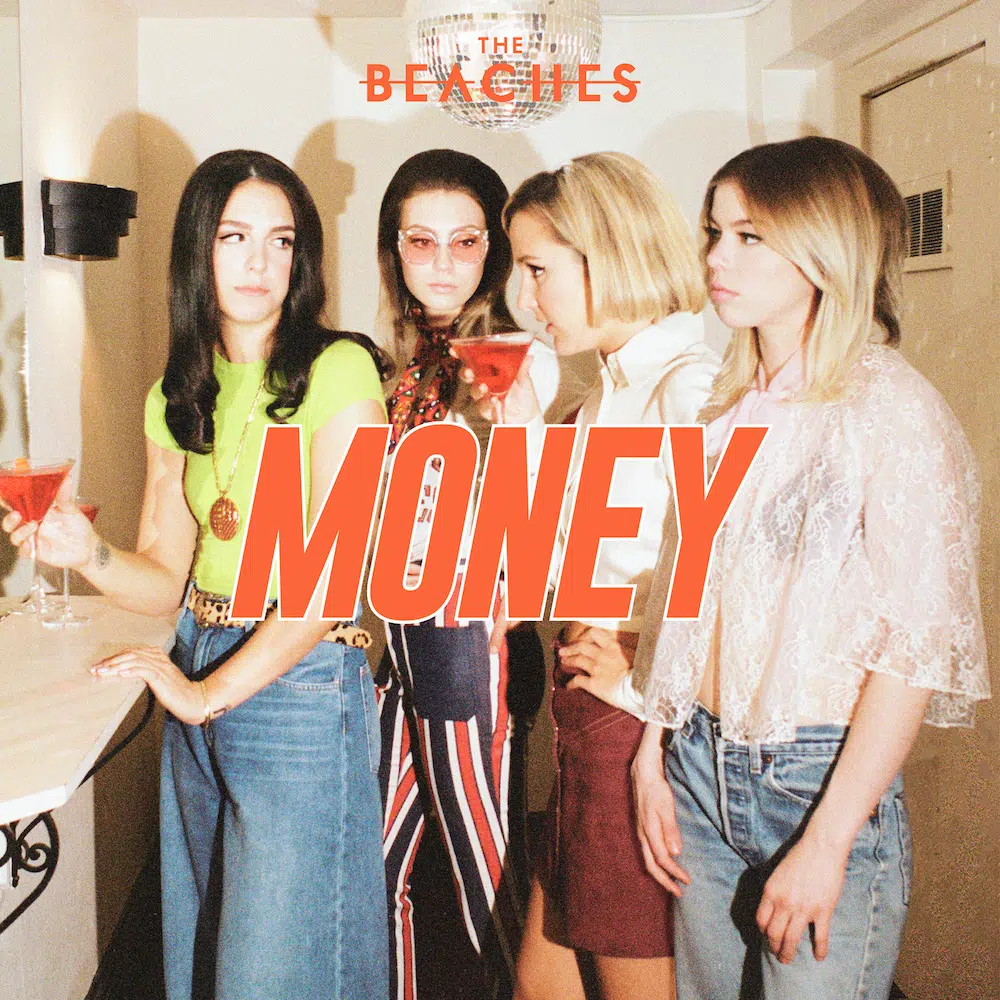 Nov 10, 2017
Jasmin Doobay
Toronto rock band on the rise, The Beaches release their brand new single, "Money" on Universal Music Canada, the country's leading music company. "Money" is the first single to be announced off The Beaches' forthcoming debut album scheduled for release fall 2017. The song and accompanying video premiered exclusively on Noisey yesterday in Canada, the U.S. and the U.K. "It's a compelling, captivating track about being broke, with nowhere to go," commented Noisey. "It builds to a gravitating roar and as a whole represents their hunger to bring authenticity back to rock music." Also announced today, The Beaches will provide direct support on Death From Above's North American tour this fall, which includes stops in eight Canadian cities from October to December, and will hit Toronto on December 1 at the Phoenix Concert Theatre.
Comprised of sisters Jordan and Kylie Miller (on lead vocals/bass and guitar/backing vocals, respectively), Eliza Enman-McDaniel on drums, and Leandra Earl on keyboards, guitar and backing vocals, The Beaches have a natural chemistry that shines through in their music and live performance. "Money", a track that clearly reflects the girls' love for rock and roll, gives fans a taste of what is to come off the upcoming album. The band's frontwoman, Jordan elaborates on the single's meaning: "Money's a song for people our age. It's all about needing to get paid so you can go out and party."
Playing as a band since before their teens, The Beaches have had time to fine-tune their craft, a reason why their live shows have not gone unnoticed. Earlier this year, The Beaches' also performed in front of a sold-out crowd during CMW at Toronto's infamous Horseshoe Tavern, a show that was listed repeatedly as a "must-see" during the festival. With two self-released EPs under their belt and a debut album on the way, The Beaches have already toured the UK, performed at Canadian festivals including Festival d'été de Québec, Osheaga and WayHome, and opened for such acts as Eagles of Death Metal, Alvvays and several other top-selling artists. The Death From Above-The Beaches tour kicks off in Ottawa on October 19, hits New York on October 25, rolls through Los Angeles on November 15 and concludes in Toronto December 1. "We're so honoured and excited to be joining DFA. They were one of our favourite bands well before The Beaches even existed. We can't wait to play alongside them," said Kylie. For a full list of tour dates and ticket information, visit: TheBeachesBand.com. 
November 21, 2017 – Vancouver, BC – Commodore Ballroom