Opera Kelowna's A Classical Christmas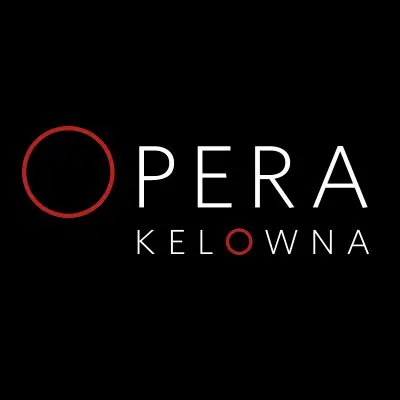 Oct 31, 2017
Jasmin Doobay
Opera Kelowna Heralds the Holidays with – A Classical Christmas – Vancouver Opera Maestro Leslie Dala, Four Acclaimed Soloists, and Children's Choir Gather for a Heartwarming Evening of
Traditional & Operatic Favourites
Opera Kelowna celebrates the festive season with A Classical Christmas, November 25,
2017 at 7:30pm at Evangel Church. The beloved annual programme of seasonal favourites and timeless
classics will be given soaring voice by an ensemble of four stellar operatic artists, including returning stars
from past Opera Kelowna productions. The exquisite soloists will be joined by the angelic voices of Kelowna
Children's Choir, and accompanied on piano by Maestro Leslie Dala, Associate Conductor of Vancouver
Opera.
"Christmas is a time for gathering, gratitude, and revisiting fond memories with loved ones; I can think of no
better way to do so than by returning to the beautiful music that resides at the heart of the season," says
Alexandra Babbel, Artistic Director of Opera Kelowna. "This year's celebration promises to be overflowing
with beauty: A 50-voice children's choir will lead a candlelit procession, and Maestro Leslie Dala will perform
rare solo selections on piano. From bombastic French arias (including a sneak peek of next summer's
mainstage production), to the hushed reverence of Silent Night, there will be songs and music to set every
heart aglow on this special evening."
The diverse selection of traditional carols and festive classical compositions – such as Panis Angelicus,
In the Bleak Midwinter, and O Holy Night – will be given voice by a core quartet of operatic artists. Rising
star Taylor Pardell is a soprano who has performed on stages throughout Canada, the US, and Europe.
Close to home, at Vancouver Opera, she performed the roles of Gretel in Hansel and Gretel and Barbarina
in Le Nozze di Figaro in the organization's inaugural festival last spring. Barbara King is an Opera Kelowna
audience favourite, wowing music lovers with her "warm agile, mezzo-soprano voice" and stunning threeoctave
range.
Tenor Scott Rumble will sing his first notes for Opera Kelowna in the programme, having received praise
and acclaim in a multitude of leading roles in the opera canon. And finally, one of the company's longstanding
collaborators returns: baritone Aaron Durand – Papageno in Die Zauberflaute and Schaunard in
La bohème with Opera Kelowna – lends his lush vocals to the festivities.
The ensemble gathers with Maestro Leslie Dala, a hotly demanded artist who serves as Music Director of
Vancouver Bach Choir and Associate Conductor & Chorus Director of Vancouver Opera. His past work
engagements include the Banff Centre for the Arts, the Canadian Opera Company, and l'Opera National du
Rhin, to name but a few. Dala will offer Kelowna audiences the rare opportunity to enjoy his talents as an
intimate accompanist and accomplished pianist when he shares a series of seasonal selections.
Tickets for A Classical Christmas are $25.00 + service fees at kelownatickets.com
About Opera Kelowna (operakelowna.com):
The Opera Kelowna Society is a registered non-profit regional opera company and training centre for
promising operatic artists. Opera Kelowna creates high calibre opera that is accessible to both opera lovers
and future enthusiasts. It fosters an environment where artists are encouraged to learn from each other by
engaging a blend of professionals, community members, students and emerging professionals. The
company is dedicated to equipping, educating, enlightening, enriching, and entertaining diverse audiences
through a rich array of operatic performing arts and programming of the most compelling vocal works, both
past and present.
Opera Kelowna acknowledges the generous support of its funder and supporter:
The Central Okanagan Foundation is a community foundation providing an ongoing contribution to the
quality of life in our community through building endowments, grant making and community leadership. We
bring donors and charities together to provide for the needs of the community today, tomorrow and forever.
LISTING INFORMATION Opera Kelowna presents: A Classical Christmas
Date: November 25, 2017 at 7:30pm
Ticket Prices: $25.00 + service fees (General Admission)
Address: Evangel Church
3261 Gordon Drive, Kelowna, BC
Box Office: kelownatickets.com or call 250-862-2867
Website: operakelowna.com
Social Media: facebook.com/OperaKelowna
twitter.com/OperaKelowna
instagram.com/OperaKelowna