One Bad Son – Scream For Me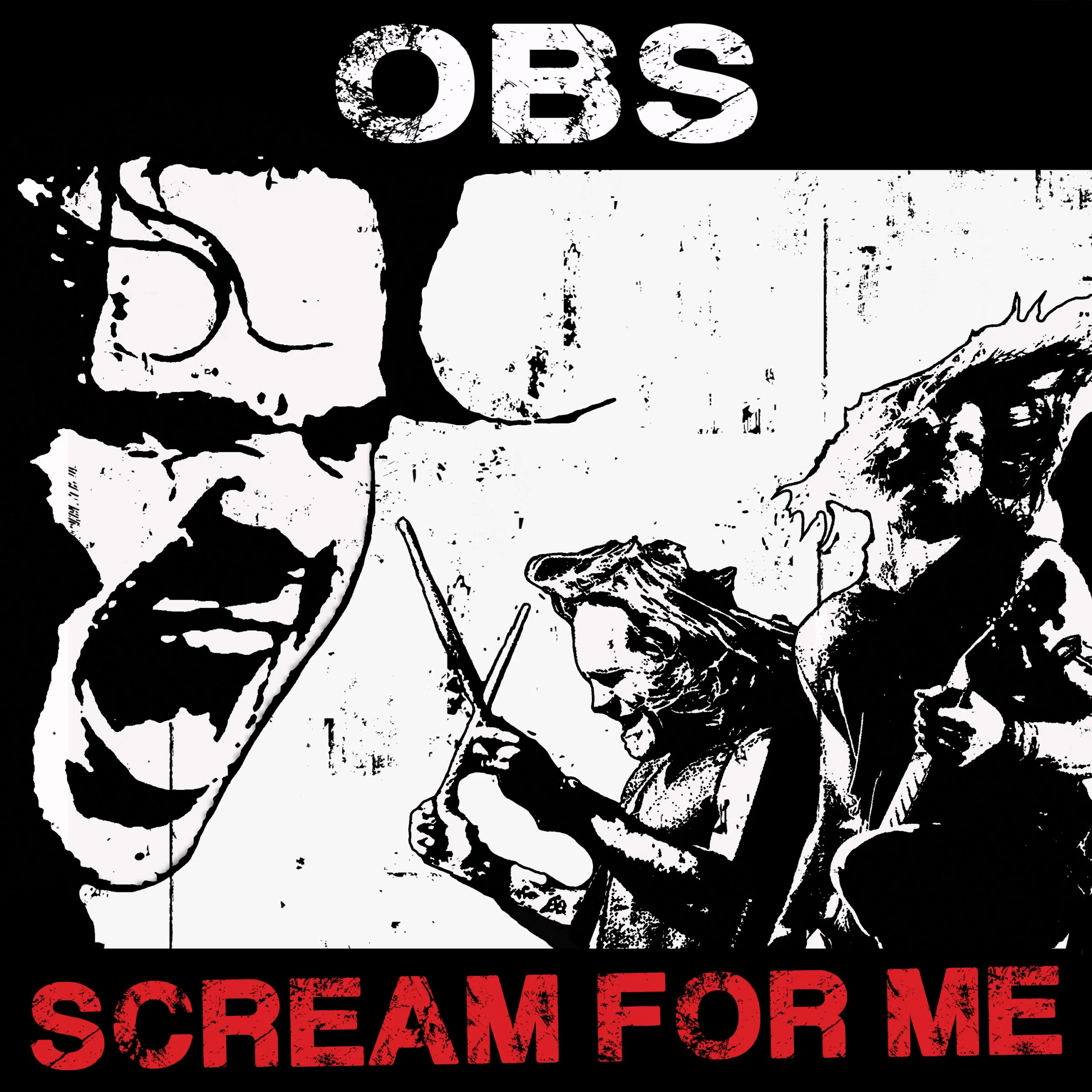 Oct 10, 2017
Jasmin Doobay
One Bad Son is playing in Kelowna at The Level Nightclub Wednesday October 18th.  Join us for a crazy night!  Tix at WetApe.com
For a band to survive for 13 years (and counting), there needs to be something more than the music holding it all together. It's got to be the core values that forged the original bond among the band members, and have sustained them through both good times and bad. One Bad Son's new album is called Made In The Name Of Rock N Roll, and for anyone who loves rock 'n roll, no further explanation is needed.
It was rock 'n roll that first brought Saskatoon, SK natives Shane Volk (vocals), Adam Hicks (guitar), and Kurt Dahl (drums) together, and with five releases under their belt, not to mention countless tours on their own and in support of Judas Priest, Def Leppard, Buckcherry and many others, Made In The Name Of Rock N Roll now cements One Bad Son's reputation as one of Canada's premiere bands.
That was already evident months before the new album's release when the first single "Raging Bull" raced to the top of the Canadian Mainstream Rock chart, remaining there for four weeks and helping to generate over 1.5 million YouTube streams and over 1 million Spotify streams. However, what that song offered was merely a taste of what One Bad Son and producer Gavin Brown (Billy Talent, Metric) accomplished with the full album—an unabashed testament to the thrills of arena-ready guitars and choruses.
"We went into this album with a single-minded goal to just make everything bigger and better," Volk says. "The writing was a lot more inclusive, and Gavin really encouraged that when he came on board. From the start of the process until the end, I look at it as a huge creative leap forward for the band, without losing what's always made OBS who we are."
With sessions for Made In The Name Of Rock N Roll split between Vancouver in fall of 2016 and in Toronto in the spring of 2017, the band had ample time to hone its vision amid an ongoing tour schedule for its previous album, 2014's Black Buffalo. Since forming, One Bad Son has staked everything on its live show, and the results now speak for themselves. "It's sounds funny considering how long we've been doing this, but over the past two years on the road, I really feel like we finally became a band," Volk says. "That definitely translated to writing this new album. We weren't guessing anymore about who we are. We're a big, bad rock 'n roll band and we fully embraced that."
Along with "Raging Bull," that raw energy is harnessed on tracks such as "Hurricane," "Flying High" and "Scream For Me," on which the band sounds determined to defy critics who increasingly bemoan the death of rock. However, One Bad Son don't see themselves as any kind of torchbearers, as Kurt Dahl explains. "Calling rock dead is just lazy. Rock and roll isn't dead and doesn't need to be saved – it's driving across the country in a Ford Econoline van as we speak, blowing people away one show at a time. We've evolved by sticking to that philosophy, and it feels like we're knocking at the door of some big things with this record."
Indeed, One Bad Son's stock has steadily risen based purely on dedication to expanding their hardcore grassroots following. After firmly establishing themselves at home in Saskatoon, the band moved to Vancouver in 2010, where they landed a deal with 604 Records. When their eponymously titled third album in 2012 was slow out of the starting gate, the band began dropping in to rock radio stations across western Canada to play the single "Scarecrows" in person, a tactic that eventually pushed the song into the Top 5 on the national Rock chart. Further hits and accolades followed, including a performance at the 2013 Grey Cup festivities in Regina. Soon after, Black Buffalo brought things to a whole other level, with the single "Satellite Hotel" rocketing into the Top 5 and later earning producer/engineer Eric Ratz a JUNO Award for Engineer of the Year.
It's definitely been thrilling ride for Dahl and the other members, but One Bad Son hasn't lost the strong work ethic that's brought them this far. "We were together for eight years before we had any sort of breakthrough as a band, and that builds character," he says. "One thing that amazed me when we played with Def Leppard and Judas Priest was seeing the amount of kids in the audience. It gave us so much motivation knowing they were out there, hungry for this music. It brought me back to when we were all living together in our band house in Saskatoon writing songs for our first record. We had that same hunger and it's never really gone away."
But while so much of Made In The Name Of Rock N Roll is the perfect antidote for the world's current negativity, its mission is perhaps best summed up by its most poignant track, "Streets Are Red," a tribute to Chris Cornell. Volk wrote the lyrics immediately after the Soundgarden front man's sudden passing, and the band quickly finished the song in time to get it on the album. "He was such an inspiration to me," Volk says. "Writing that song was really the only way I could cope with the shock and the sadness. I'm so proud of this entire record, but the way we all pulled that song together makes it extra special for me. I think in a larger sense I just wanted to convey the message that Chris' music played a significant role in who we are as a band, and we'll continue to carry that forward."
That's a promise sure to be kept, as Made In The Name Of Rock N Roll proves. Rock may not receive the widespread media coverage it once did, but that hasn't diminished its power. One Bad Son is a rock 'n roll band, and as soon as you hear their new album, you'll remember exactly what that means.