Congrats to local student Jenna Poodwan!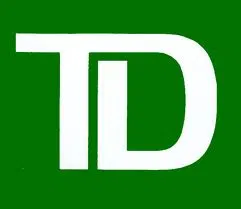 May 26, 2017
Jasmin Doobay
Jenita Poodwan, a high school student from Kelowna Secondary School is among 20 students from across Canada chosen as TD Scholarships for Community Leadership recipients for outstanding achievements in her community.  This week, Jenita, along with all the TD Scholarship recipients, was recognized at a gala in Toronto.
Recalling how she felt like an invisible newcomer at school, Jenita is proud that she transformed herself from a ghost to a leader. She co-founded the KSS Diversity Club to provide a safe space for students from racial, religious, sexual and gender minorities.
The group did fundraising for a local women's shelter and hosted a presentation for school staff on challenges faced by minority students. Jenita helped lead a school board campaign to provide gender-neutral bathrooms, co-founded a mental wellness team and was active in a district-wide human rights committee.
Jenita would like to study computer science at the University of British Columbia and achieve a career in technology and media.
As a 2017 TD Scholarships recipient, Jenita will receive a scholarship of up to $70,000 for post-secondary education, as well as summer employment, mentorship and networking opportunities.
"From mentoring at-risk youth and human rights advocacy to building mental health awareness, this year's recipients embody the values of the TD Scholarships for Community Leadership," said Dr. Jane Thompson, Executive Director, TD Scholarships for Community Leadership. "We are inspired by their commitment to their communities and are thrilled to help them realize their educational goals and build a brighter future."
Since the program started in 1995, more than $22 million in scholarships have been granted to 440 high school and CEGEP students in Canada through TD Scholarships for Community Leadership.
Visit td.com/scholarship to learn more about this year's recipients.