The crazy world of being in a band = Fast Romantics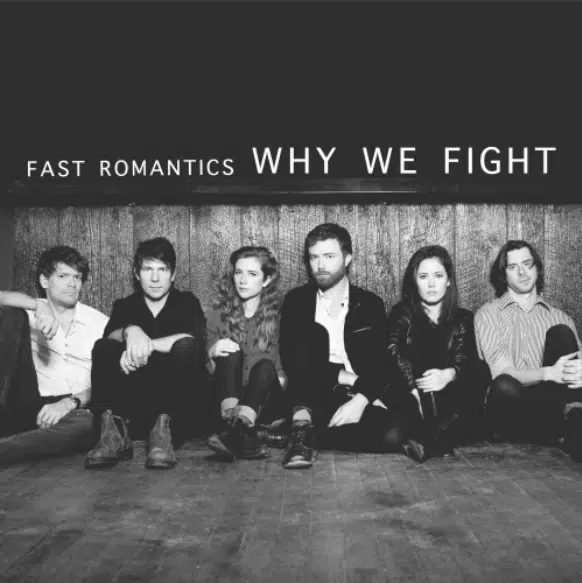 May 03, 2017
Jasmin Doobay
Fast Romantics are in town tonight at The Habitat…but check out this story…
They've been touring across Canada over the past month, including playing a number of sell-out dates with Vancouver's Said the Whale. Unfortunately, things seemed to take a turn for the worse yesterday when the band discovered that their tour van had been stolen, along with many of their instruments and all of their merchandise. Fast Romantics were slated to perform at 102.7 The Peak (our sister station in Vancouver) when all of this went down.
"The Peak's James Sutton graciously took us on the air to tell the city of Vancouver to be on the look-out," lead vocalist-guitarist Matthew Angus shares. "Within minutes, one of the coolest people I've never met, named Jillian, took a photo of our van in front of her car. She called the cops. The cops pursued it, and I'm stunned and amazed to tell you that they've found our van."
From their Facebook Page…
Well it's been a tough few, but our darling Vanna White is back in our gloved hands. Perps caught. They did a number on her, she's in rough shape. And there were some things missing. But our friends at the police, the media, as well as our fans around the province have been nothing short of incredible in helping us track almost everything down. The goodness of humanity has shone through all this mess. Someone even literally showed up at our hotel with the two amps and guitars they managed to get from the thieves. It's all a long crazy story, but we now have almost everything back. We spent the night cleaning her out and sorting things back into their proper places, and now it's back into our old friend the van, onto Kelowna at the Habitat to play our next gig with our dear friends Said The Whale who have also been so supportive through all this. We can't wait to get back to doing what we love. Saga over. BACK TO THE STAGE WE GO!!! Thanks everyone. ❤️Love you all.
—
That's crazy!  Really looking forward to seeing the band tonight.  Hope to see you there too! – Jazz