Bee Invasion – What To Do…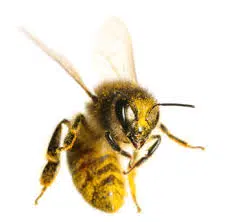 A swarm of bees dropped players to their knees during a Spring Training game in Arizona last week.
During the ninth inning of the Padres-Rockies game in Peoria, players and umps on the field hit the deck and took cover as a giant swarm of bees emerged on the field.  The swarm was so thick that it was clearly visible on TV.  Eventually, the bees all congregated on a radio microphone.  There were no reports of any stings, but needless to say, it caused quite a ….(wait for it)…buzz!