The Glorious Sons have something new
Jan 27, 2017
Jasmin Doobay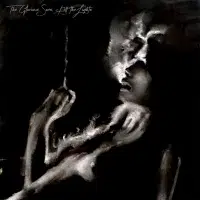 Brett posted this letter to all of you!
Fans, Friends and Family,
It has been 455 days since we last released new music… one year, two months and 28 days. Since then we've lost band members, family members, relationships and a boatload of money trying to keep this train bound for glory. One thing that has remained constant throughout, is our love for what we do, and our belief in the music we write. Today is a celebration. It is officially Friday, January 27th… pour yourself a glass of wine, roll one up, step out into the garage for another dart and for the love of god enjoy yourself. Without further adieu, we give you our new single, Kill the Lights. Consider this a promise that one: we will never go so long without releasing music again, two: that the album is well underway and coming this year before the leaves start to fall, and three: that we will never stop loving you and all you have done for us. This song is simply a piece for you, and nothing more in gratitude for your patience and continued fan-ship, while we finish this godforsaken album.
We're back and it's never felt better.
Love always,
Brett and the boys
We played Kill The Lights straight out of the 5:30 news this morning and it's coming up again before 10am…plus Sue will give it a spin this afternoon and we'll add it to regular rotation Monday.
Hope you love the new TGS as much as we do!