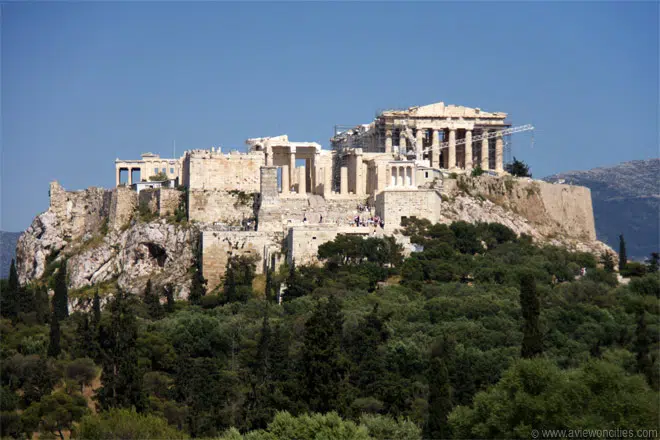 The concert the Foo Fighters filmed in July at the Acropolis in Greece will air as a special Landmarks Live In Concert episode of the PBS series Great Performances.
The show, hosted by Red Hot Chili Peppers drummer Chad Smith, will premiere on November 15th in most markets.
Dave Grohl calls the concert, which took place in th Odeon of Herodes Atticus, "the craziest" of all the crazy things the Foo Fighters have done in their 20-year carreer.