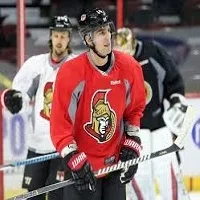 A week after the trade deadline and some players are already making an impact.
Alex Burrows potted two goals in his first game with the Sens. He continues to be a great addition for the Sens and he fits right in. Burrows is a character player with a lot of grit and above all, he is a team player. I'm sure it was a difficult decision for the Canucks management, but it was time and the Canucks received a great prospect as a result of the trade.
Although he came at a price, I think Shattenkirk will prove to be a good pick up for the Capitals. There is a rumour out there that he can't be counted on in a playoff run. They said that about Phil Kessel and guess who's laughing now? I think Kevin Shattenkirk may take awhile to make a noticeable impact but he will make one; and, I think it may be during the playoffs.
The Panthers traded for Tomas Vanek because they felt they needed a scoring boost down the stretch. They do, and Vanek does have the skill to get it done, but will he? Vanek can be a bit of a hot and cold player. He can also be a defensive liability, so the Panther's coaching staff must to be mindful of what game situation they put him in.
With regards to special teams, the Penquins picked up Ron Hainsey in a trade with Carolina; and, he has been one of the NHL's best penalty killers. This maybe just the help the Pens need to repeat their cup win, especially when you consider all the injuries they've been having on Defense this year. He will certainly help them in shorthanded situations.
Some players make an instant impact with their new teams while others need time to find the chemistry. Some players fail to make a difference, at all. That is the chance you take when you make a trade.