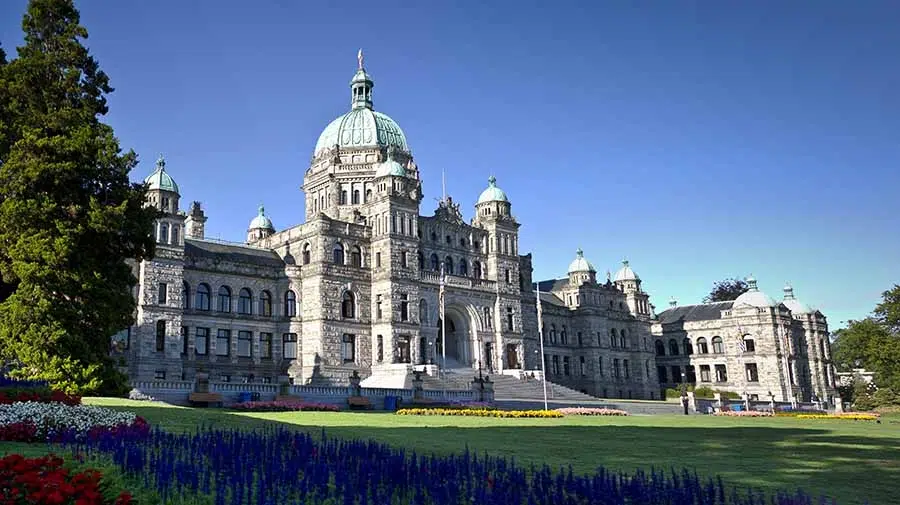 THRONE SPEECH
The BC government is promising financial relief for taxpayers in the budget, which will be released next Tuesday. What that means wasn't revealed in yesterday's Throne Speech. It could be the first of many financial 'goodies' from the Liberal party in this election year. Premier Clark will be in Kelowna next Friday to speak at a Chamber of Commerce lunch about the budget.
WK BUDGET GAB
West Kelowna residents can have their 2 cents worth with city council this afternoon about this year's budget. City staff and council members will be at the Westbank Library on Main Street to answer questions like where the budget money comes from, where it goes and what infrastructure projects are planned for this year. The open house goes from 4 until 7pm.
EMERSON TRADE
Former Canfor CEO David Emerson has been named the province's trade representative to the United States. One of the first things on his plate is to help in negotiating a new softwood lumber deal. Emerson is no stranger to dealing with policitians having been a federal cabinet minister and deputy minister in the BC government.
CRASH
RCMP believe black ice may have played a role in a single car accident that sent a 72 year old woman to hospital. She was found unconscious in her car the 3800 block of Casorso after police believe she lost control and hit a power pole. Authorities also say it appears that the woman wasn't wearing a seatbelt. Her injuries are not believed to be life-threatening.
PARKINSON'S DRUG
Ministry of Health will be working with the Pacific Parkinson's Research Centre to identify and prioritize patients for Pharmacare coverage of the medication Duodopa. Research has shown the drug can improve symptoms and quality of life for some patients. Due to the very high cost of this drug, the Ministry has been in discussions with the drug's manufacturer about ways to make it more affordable.
DON'T CALL HIM JOE
President Trump's press secretary needs better notes… or to perhaps pay closer attention. At yesterday's daily briefing, Sean Spicer referred to the meeting Trump had with Canadian Prime Minister "Joe" Trudeau the day before. His actual words were: "The president had an incredibly productive set of meetings and discussions with Prime Minister Joe Trudeau of Canada."
BREAK IN
Kelowna RCMP are still hoping to hear from anyone who was near the MTL Montreal Food Diner on Kirschner Road late Friday or early Saturday. Someone broke in and damaged the place and took off with a bunch of cash. Police did take away some evidence for a closer forensic look. If you think you might have seen something, give the RCMP a call or Crimestoppers at 1-800-222-TIPS.
IMPAIRED TRIAL
The impaired driving trial of a Vernon woman dating back to a 2014 accident will get underway at the end of the month. Erin Smith of Kelowna and Lindsey Hauck of Vernon were nurses on a coffee break when their car was T-boned in Vernon. 39 year old Lori Vance was charged with impaired driving, dangerous driving and criminal negligence causing death and bodily harm. Smith died in the crash.
VOTER'S LIST
Expect to get some mail soon from BC's Chief Electoral Officer. The government is updating the voter's list before May's provincial election. It will give you directions for registering online or over the phone. There are 87 electoral districts this year, up from 85 in the last election and some ridings have new names such as Kelowna-West, which used to be Westside-Kelowna, where the premier was elected in a by-election in 2013.
The Vancouver Canucks were shut out 4-0 in Pittsburgh last night. They wrap up the road trip tomorrow in St. Louis.
The Montreal Canadiens have fired head coach Michel Therrien and replaced him with Claude Julien, who was let go by the Bruins last week. Julien was Habs head coach from 2003-2006.
And the West Kelowna Warriors are in the north Okanagan tonight for a game against the Silverbacks in Salmon Arm