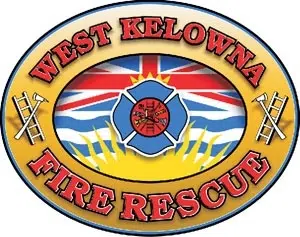 WEST KELOWNA RESCUE
West Kelowna Fire Rescue had to extricate a man out of his Quonset hut on Gill Road in Glenrosa yesterday after it collapsed under the weight of snow, while he was inside. Crews made several cuts in the collapsed metal roof and then shored it up to create a gap around the guy, who was then removed and taken to KGH by ambulance. WKFR reminds people that with warmer and wetter weather in the forecast to be cautious around structures that could get overloaded.
WOMEN'S VIGIL
Kelowna's 6th Annual Women's Memorial Vigil to honour Missing and Murdered Indigenous Women in Canada happens today. Everyone is invited to join together in memory, protest, and healing. It is held on Valentine's Day each year to honour the memory of Indigenous women, including trans and two-spirit women, who have died as a result of physical, mental, emotional, and spiritual violence. It takes place at the Kelowna Courthouse on Water Street beginning at 5pm.
PORTAPOTTY DEATH
It will be the Coroner's job to determine how a man, whose body was found in a portapotty, died. A jogger who went to use it on a trail in Mission Park during the cold weather 10 days ago, made the discovery and called police. RCMP know the identity of the 24 year old Kelowna man, but have not released his name. They say his death is not considered suspicious.
POLICE DOG
ICE 2, bad guys 0. A Kelowna RCMP police dog named Ice tracked down two suspects after a break-in at a business in the Evans Court area. Surveillance video showed the guys on the property and K-9 Ice was sent in to make the arrests. He found one under a trailer and the other between some pipes. A 42 year old Kelowna man was released by the court on strict conditions while a 34 year old was kept in custody and is expected to appear in court today.
BRASS KNUKS
A 20 year old West Kelowna man is in trouble after being pulled over for suspected drunk driving. Police got a call about an erratic driver and stopped him around Highway 97 and Gellatly. RCMP say he blew in the 'warning' range and was also found to have a pair of brass knuckles which are a no-no under the criminal code
FLYNN RESIGNS
Not even a month into his presidency and Donald Trump has accepted the resignation of one of his top appointees. National Security Advisor Micheal Flynn has quit amid allegations that he misled the White House about conversations he had with the Russian ambassador about US sanctions, before Trump was sworn in. The retired Lieutenant General had previously served as Director of the Defense Intelligence Agency for 2 years under President Obama.
TRUDEAU TRUMP
They may be on a first name basis, but it wasn't quite a bromance, as Prime Minister Trudeau and President Trump met for the first time. Trudeau said afterward that relationships between neighbors are pretty complex, and we won't always agree on everything. Asked about NAFTA, Trump said the US will be 'tweaking its great trade relationship with Canada'.
LEG BACK
BC MLA's will do something today they haven't done since July 28th last year… sit in session in the Legislature. The Lieutenant Governor will open the session with the Speech from the Throne at 2 this afternoon. The Liberal government is expected to introduce and pass a budget in what will likely be a short session in advance of the Provincial Election in May.
KELOWNA ROADWORK
There's a public information session today about the infrastructure projects will soon be underway in Kelowna's downtown core. City staff will be there to talk about things including a new roundabout and roadwork planned around Doyle, Water and Cawston Streets. The session runs from 330-630 at the Kelowna Community Theatre on Water Street.
Kelowna Rockets scored 4 goals in the third period yesterday to beat the Seattle Thunderbirds 6-3 at Prospera Place.
Vancouver Canucks are in Pittsburgh for a 4pm tilt with the Penguins today.
Two Kelowna curlers were on the team that won the BC Men's championship. Rick Sawatsky and Tyrel Griffith were on the team skipped by Jim Cotter of Vernon and John Morris from Alberta throwing third rocks.